Our clients can use our service in two ways. Often, they take advantage of our drop-in, curtain dry-cleaning service with convenient parking at our premises in Edgbaston, Birmingham. Alternatively, we can arrange a visit to your home, to carry out curtain cleaning in place.
Our onsite curtain cleaning service is popular in the City Centre, Edgbaston, Moseley, Harborne and surrounds. The techniques we use for our home curtain-cleaning service, ensures that there is no risk of shrinkage.
Some of our clients have found this to be an issue when they have removed their curtains and taken them to be cleaned by businesses who use aggressive techniques without taking precautions.
Careful Curtain Cleaning Experts
If you have heavy velvet or delicate curtains, you may wonder if steam-cleaning curtains is the correct way of getting the best results. Perhaps you are having difficulty removing mildew or stains from curtains? Consider Cleaning Direct for the complete professional at-home curtain cleaning service. Working in your home isn't just convenient for you. When we visit, we also able to clean fabric-covered pelmets and fittings which cannot be removed.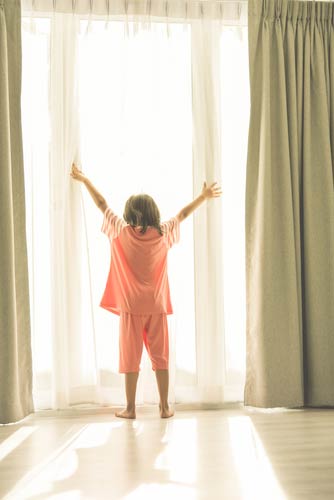 Our fast-drying, twin vacuum machinery is purpose made to get the very best, fresh results when cleaning your curtains. With very fair and competitive prices too, you'll find that having your curtains cleaned professionally is both worthwhile and cost-effective.
Freshen your home or business premises, remove dust, smoke and particles which can make your curtains look tired and dated.
Call 0121 440 3379 / 0797 383 5409 and arrange a visit.