Cleaning Direct offer a professional stain removal service from our shop at 19-20 Bristol Rd in Edgbaston, Birmingham.  We appreciate that it isn't always possible to bring your stained or marked item to us, so we also offer a home or premises visiting service.
Over the decades that we have been cleaning and dry cleaning in Birmingham, we have established a reputation for our friendly, reliable and reasonably priced service.  You can trust Cleaning Direct with your most delicate items.
Effective Stain Cleaning  Methods
We have a variety of cleaning methods and products available.  We use dry-cleaning, chemical cleaning, hot water extraction, vacuum cleaning and manual techniques to remove virtually any kind of stain or mark from any kind of material.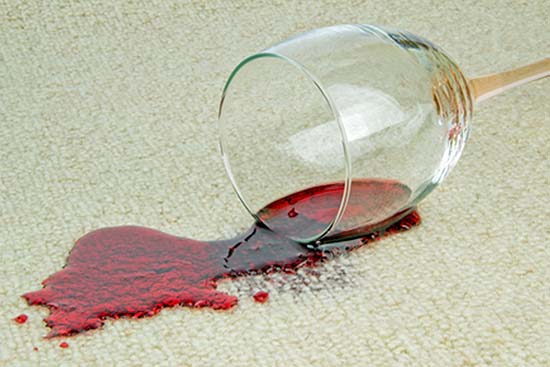 Our staff don't need to use harsh abrasives, harsh chemicals and bleaches, or even direct steam cleaning.  With our extensive stain cleaning experience, we know how to achieve the best cleaning results without taking risks with your property.
If you'd like to try removing slight stains or marks yourself, we have outlined some safe and simple stain cleaning techniques here.