Oriental rug cleaning involves careful work.  Like Persian rugs, Oriental rugs are often made from wool, cotton and silk.  Sometimes goat hair or camel hair may be used, or occasionally other natural materials.  Materials like these mean that the rug may be very delicate. We are experienced in the careful and considerate cleaning of oriental rugs, Persian rugs and Turkish carpets.
We use a blend of traditional cleaning methods and modern techniques which go beyond simply steam cleaning using carpet cleaning machines. Rugs are gently washed down to bring out any pet urine or other contaminations.
Visit Us For Careful Rug Cleaning
Delicate rugs can easily be damaged and that is why we prefer to clean your rugs at our shop.  One minute of inexpert cleaning could cause your rug to fray, scuff, discolour or shrink.  At our Edgbaston premises, we have the right equipment and environment to clean your rugs thoroughly and carefully, while minimising any risk. Let Cleaning Direct's experts restore your rug with care.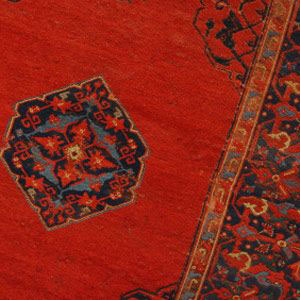 Professional Oriental Rug Cleaning
Brushes with soft bristles made for oriental rugs are used to loosen off any soiling and detergents which are formulated for oriental rugs. Backs of rugs are also cleaned to ensure that any soiling on the opposite side is loosened further. Fringes are also cleaned where appropriate.
Water is carefully extracted and the rug is then dried on specialist racks and returned to you clean.
Our Cleaning Shop
You can drop rugs in to be cleaned at cleaning centre in Edgbaston, Birmingham (19-20 Bristol Road) where we have parking immediately outside.  Our shop is easy to reach whether you are from Solihull, Sutton Coldfield, Birmingham or anywhere else in the West Midlands.
For more information on the cleaning of Oriental, Persian and Turkish rugs please call us on 0121 440 3379, 07973 835409 or email Peter.hackney@blueyonder.co.uk